Best Cars for Surfers: Which Porsche Can Fit a Surfboard?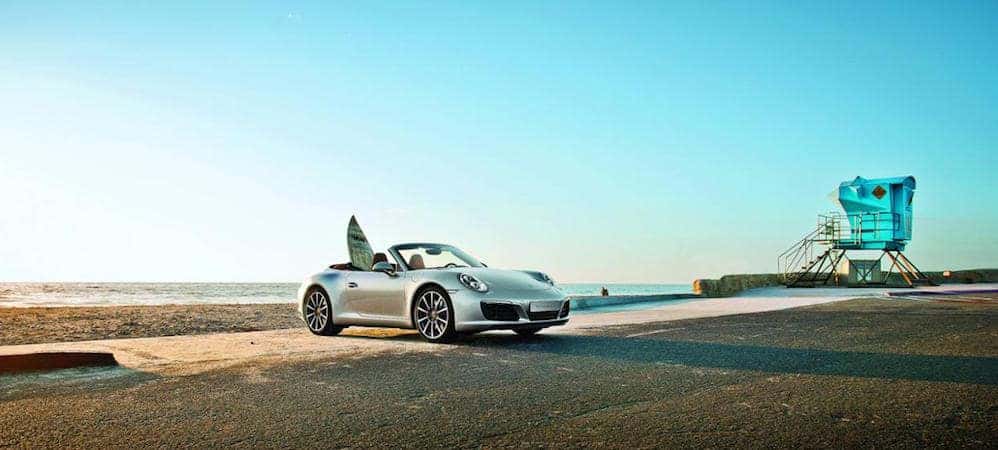 If you surf regularly, chances are you know the pain of figuring out how to transport your surfboard from one beach to the next. Since the average surfboard is around 7 feet tall, not all vehicles have the space to accommodate the length of your surfboard. To make your life a little easier, the team at Porsche Hawaii did some digging to find out which Porsche models can fit a surfboard in order to bring you this list of the some of best cars for surfers.
Will a Surfboard Fit in my Car?
If you own a larger Porsche SUV model, you can probably fit a surfboard inside when you fold the rear seats. There are a few Porsche vehicles that can fit a surfboard inside its cabin, including:
Porsche Cayenne: Being 191.1 inches in length and offering up to 62.86 cubic feet of cargo capacity when the rear seats are folded, the 2019 Porsche Cayenne is a great candidate for those looking to stow their surfboard inside their vehicle.
Porsche Macan: Another Porsche that can fit a surfboard is the 2018 Porsche Macan. The Porsche Macan is 185 inches in length and has a cargo capacity of 53 cubic feet with the rear seats folded.
Outfit Your Porsche With a Surfboard Car Rack
If you drive a smaller Porsche model, like the Boxster or GTS, you probably can't fit your surfboard inside the cabin (unless you drive a Porsche convertible and intend to have the top down). That doesn't mean you can't bring your surfboard to the beach, though! Porsche offers surfboard car racks that attach to your vehicle's roof. What's more, a benefit of using a surfboard car rack is you don't have to sacrifice seating area for passengers like you do when the surfboard is inside your car.
Get to the Beach Easily with Help from Porsche Hawaii
If you want to learn more about which Porsche vehicles that can accommodate surfboards or find a surfboard car rack that works for your vehicle, contact us at Porsche Hawaii. We can teach you how to mount a surfboard on a car, as well as help you navigate our inventory of new Porsche models. Take the short drive from Mililani, and visit our dealership today!