The 2018 Porsche Panamera Unveiling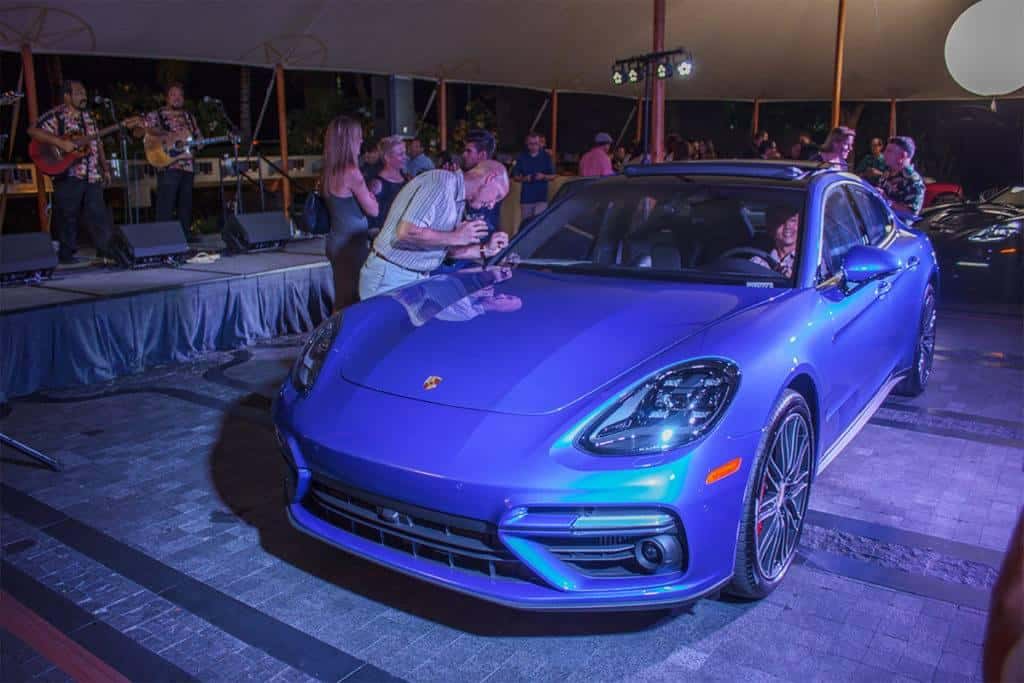 Porsche Hawaii would like to thank everyone who made it out to the 2018 Panamera Launch Party! It was a wonderful night full of class and elegance. A big shout out to IMB for their hospitality and for allowing us to host the event at their beautiful building and to the Howard Hughes Corporation for their co-partnership.
Setting the Mood
It was a wonderful sight to see! Around 300 Porsche fans all congregated around the New Porsche Panamera in anticipation of the reveal. Live music performed by Makaha Sons played while refreshing specialty drinks were served. Guests "ooooo'd" and "awwwww'd" as traditional Hawaiian fire dancers orchestrated their batons with ease. There was an element of mystery which helped to set the mood for the entire night.
Show Stopper
The real show stopper though was the 2018 Porsche Panamera, which when revealed caused the crowd to go silent. The purple beauty was a total seductress, and guests inched closer and closer to see the true beauty in detail.
Guests Reaction
Impressed by the allure of the Panamera's sleek new body, guests were quick to express their interest in seeing and learning more. It was the redesigned "ultra modern" interior that remained a topic of conversation for the rest of the night. People also loved how versatile and practical this model seemed.
Model Specs
The 2018 Porsche Panamera now sports 3 seats in the back with extra cargo room making it ideal for everyday drivers and possible to carpool kids and their backpacks around in. It was fun to hear everyone mingle and talk about their love for Porsche as a brand, and even better to hear everyone's excitement and impatience for getting their hands on the chance to drive the 2018 Panamera. For more information on Porsche Panamera's, visit our Model Research page.
Be one of the first to know once we get them in stock!