The Importance of Porsche Tire Rotation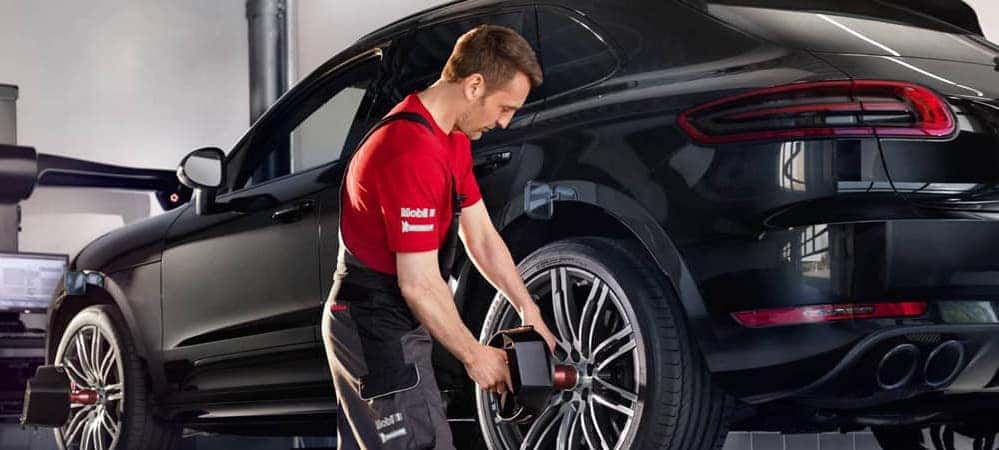 What is a tire rotation? A tire rotation is just as it sounds — when a technician rotates your tires, they move the wheels and tires to another position. This helps maintain even tread wear on each tire, which in turn extends the life of your tires and improves gas mileage and ride quality. While rules on how often to rotate tires vary depending on a specific vehicle's maintenance guidelines, a good rule of thumb is to get your tires rotated whenever you get your oil changed, even if no wear and tear is present.
Signs Your Vehicle Needs a Tire Rotation
While it is good to be cautious and rotate your Porsche tires even without signs of wear and tear, you should look into getting your tires rotated as soon as possible if you notice:
Uneven Wear on Tires: To check for uneven tire wear, measure the tread depth on each tire in different spots. If the measurements vary significantly, your tires have uneven wear.
Tire Noise and Vibration: If you have uneven wear on your tires, an increase in noise and vibrations when driving can occur and will be especially noticeable in the steering wheel.
Visit Porsche Hawaii's Service Center For Your Next Tire Rotation
Schedule a service appointment at our service center near Mililani and Ewa Beach for your next tire rotation or other Porsche service, including oil changes, tire inflation, and tire replacement. Our technicians are also happy to answer any service related question you have, from "How much is a tire rotation?" to "How often should I get my brakes checked?" Contact us about tire rotation cost or to learn more about our tire warranty and rotating service specials today!