Porsche Macan Maintenance Costs
According to Edmunds' True Cost to Own, the Porsche Macan Turbo costs around $7,400 to maintain over the course of five years. Repairs total around $3,300. Keep in mind—these are estimates for the Honolulu, HI, area, and they will differ from driver to driver. Below, you'll find more information on Porsche Macan maintenance costs, along with how to stay ahead of the curve on routine auto service.
Common Porsche Repairs & Services
Here are just a few examples of costs for standalone repairs that are a part of routine Porsche Macan maintenance (prices are estimates for Honolulu, HI 96813):
Oil Change: $119 to $158 (for the Macan Base)
Transmission Fluid Change: $137 to $175
Front Brake Pad Replacement: $589 to $643 (includes 1 disc brake anti-rattle clip and 1 disc brake pad set)
Brake Line Replacement: $254 to $279 (for front, both sides on the Macan Base)
Spark Plug Replacement: $292 to $338 (for the Macan Base)
Battery Replacement: $824 to $862
Check Engine Light Diagnosis & Testing: $152 to $194
Sunroof Motor Replacement: $936 to $957
Water Pump Replacement: $1,149 tp $1,363 (includes 1 engine water pump and coolant/antifreeze)
Head Gasket Replacement: $3,103 to $3,908 (for the Macan Turbo's 3.6L 6-cylinder; includes 1 engine cylinder head bolt, head gasket, intake manifold gasket, spark plug tube seal, and engine valve cover gasket)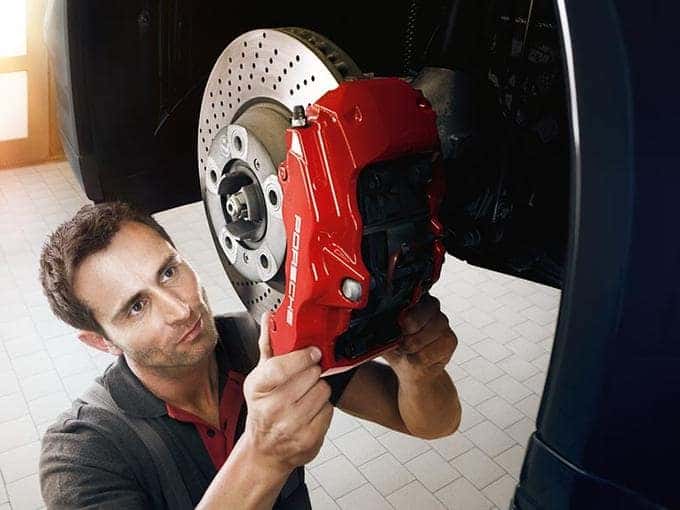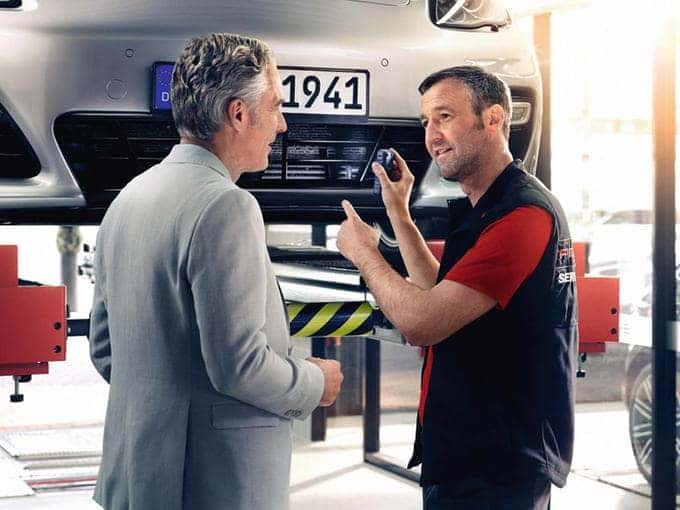 Always Choose Porsche Experts
The easiest way to avoid unnecessary repair costs in the future is to:
Follow your new Porsche Macan's maintenance guide.
Choose Porsche Certified Technicians.
Our team knows your Macan end to end and can complete multi-point inspections, electrical system checks, fluid changes, etc. per manufacturer standards. We also maintain a full inventory of genuine parts, which are used in every repair. You can also order parts and accessories ahead of time, and our technicians will professionally install them for you.
Stay Current on Porsche Maintenance & Repairs with Porsche Hawaii!
Need professional service for your new Porsche Macan SUV? Schedule an appointment at Porsche Hawaii, located near Ewa Beach and Waipahu. Before you schedule your Porsche maintenance, be sure to browse our current Porsche service coupons and parts specials!