What Are the Porsche Cayenne Maintenance Costs?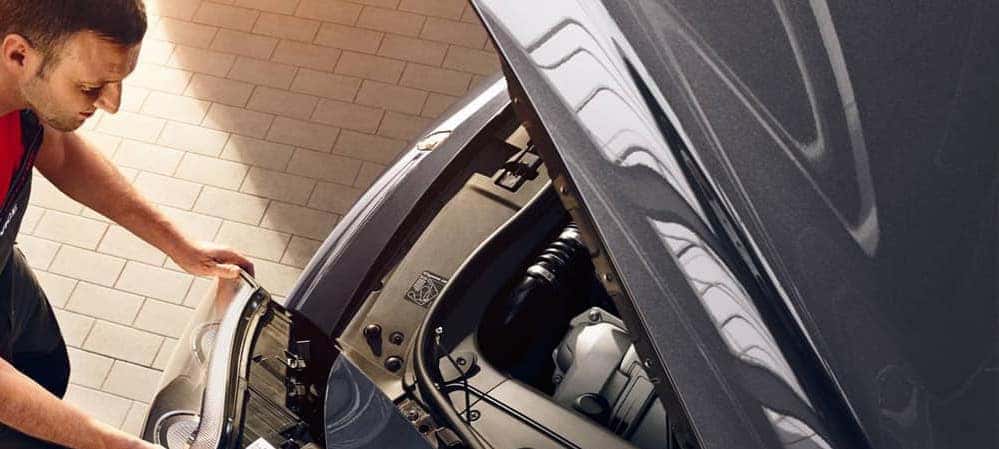 Edmunds' True Cost to Own calculates that the Porsche Cayenne SUV costs an estimated $7,487 to maintain over a five-year span. Additionally, it's estimated that repairs over five years will cost a total of $3,073. These are merely estimates for what maintenance and repairs will cost in Honolulu, Hawaii 96813; actual service costs will vary depending on driving patterns, how strictly you keep up with your Porsche maintenance schedule, and other factors. Learn more on how to minimize your Porsche Cayenne maintenance costs below.
How to Minimize Porsche Cayenne Maintenance Costs
Follow the tips below to help keep your repairs and maintenance at a reasonable price:
Trust the Porsche Experts: Rather than taking your Cayenne to a third-party dealership for maintenance or repairs, opt for a Porsche dealer with Porsche certified technicians. These highly-trained experts know your Cayenne model through and through, so you can feel confident that your car is in good hands. When you get service done by inexperienced technicians, on the other hand, you run a higher risk of adding more damage to your vehicle.
Choose OEM Parts: When getting parts replaced on your vehicle, always choose genuine Porsche OEM parts over aftermarket parts. OEM parts are made specifically for your vehicle and are guaranteed to be of high quality. Therefore, genuine Porsche parts will keep your SUV in top condition for longer.
Follow a Maintenance Schedule: Your Porsche Cayenne is a high-tech machine, meaning that it needs regular maintenance to make sure all parts are functioning as they're intended to. Avoiding maintenance may result in costly repairs down the line.
Schedule Porsche Service at Porsche Hawaii!
If your Porsche Cayenne is in need of maintenance or repairs, schedule an appointment at our service center! We are conveniently located near Mililani and Ewa Beach. Before you visit our dealership, be sure to also learn about our service specials!