How to Check Tire Pressure on Your Porsche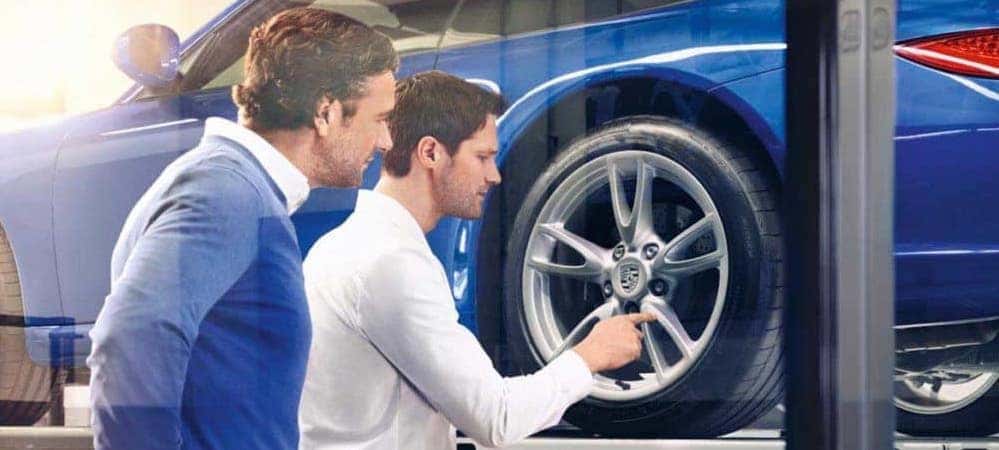 Knowing when to check tire pressure helps keep your tires in great condition and also ensures the highest level of safety and performance for your Porsche. As a general rule of thumb, you should check your tire pressure every month on average. To inspect your tires' pressure levels, drivers can use the Porsche Tire Pressure Monitoring System. Learn how to use this feature to check your Porsche tires' tire pressure with our step-by-step guide!
Using the Porsche Tire Pressure Monitoring System
Find the "Fill Info" option on your vehicle's display. This option will display updated and accurate tire pressure information for each tire.
The tire is filled to the correct level if the "Fill Indicator" reads "0". If the display shows a negative number, the tire is underinflated. If a positive number is shown, the tire is overinflated.
If the Tire Pressure Monitoring System shows that your tires are not filled to the correct amount, use a handheld gauge to confirm, then adjust accordingly.
It is also important to keep an eye on the "Check Tire Pressure" light on your vehicle's dashboard. The Tire Pressure Monitoring System will send an audible and visual warning when your tire pressure is too low. If this warning turns on, you should check your tires as soon as possible.
Get Your Tires Serviced at Porsche Hawaii!
Are your tires low? Visit us at Porsche Hawaii, and we can fill them up for you. If your tires are in need of another service, schedule an appointment at our tire center near Kailua and Ewa Beach. We offer a variety of tire services, including tire alignment and repair. When you visit our dealership, don't forget to ask about our tire warranty, as well as our rotating service specials, and be sure to follow us online for more helpful Porsche DIY tips, including how to assess the condition of your windshield wiper blades!