How Often Should You Change Your Spark Plugs?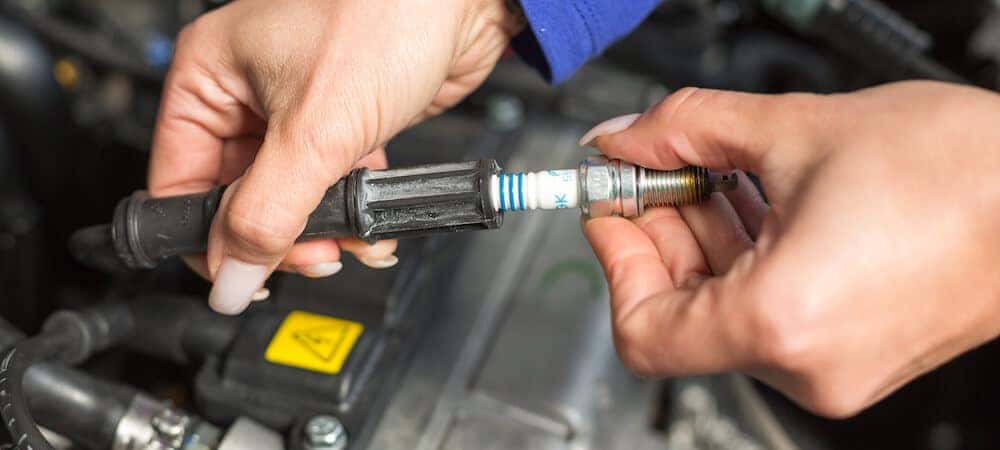 First things first: what do spark plugs do? Spark plugs connect to the wires that are linked to the ignition system. The spark plugs help create the electricity that sparks and subsequently ignites the fuel in your engine; in other words, they're what create the combustion inside your engine. Without this combustion, your engine can't move. Spark plugs experience wear and tear over time and, as essential components of your vehicle, need to be replaced every so often. So, how long do spark plugs last? When asked about how often to replace spark plugs, most experts agree this should be done every 30,000 miles.
When to Change Spark Plugs
While it is recommended that you replace your spark plugs every 30,000 miles, when to change a spark plug depends on other factors as well.
High-performance spark plugs sometimes have electrodes that wear down more quickly. Therefore, if you have high-performance spark plugs, you may need to change them more often.
If oil leaks in your vehicle, the contamination from the oil will decrease the spark plugs' lifespan.
Revving your engine frequently or unnecessarily will increase the wear and tear on your spark plugs, resulting in the need to replace them more often.
How to Tell if a Spark Plug is Bad
You will be able to tell if your spark plug is worn out by how your car behaves. If you notice your car doing any of the following, it may be time for new spark plugs:
Engine misfires
Trouble accelerating
High fuel consumption
Surging engine
Rough idling
Service Your Vehicle at Porsche Hawaii
If it's time to replace your spark plugs, schedule an appointment with our service center. For answers to other frequently asked questions, such as, "How much are spark plug replacements?" and "What are your service specials?" or you'd like more information on how to test a spark plug yourself, contact us at Porsche Hawaii near Kailua and Ewa Beach!