Preview of the 2019 Porsche 911 992 Sports Car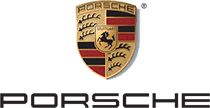 The all-new 2019 Porsche 911 (992) is scheduled for arrival later this year! Its performance and style updates are causing quite the stir in the sports car world, with "992" marking a brand-new generation for this legendary coupe/convertible. For 2019, the Porsche 911 will, of course, retain its shape but lines up stronger engines, a possible hybrid model, and a revamped interior. Read on to learn more!
Performance
When it comes to the 2019 Porsche 911, the question on everyone's minds is, "What's performance like?" The Carrera and Carrera S will arrive first. Presently, the Carrera and Carrera S produce 370 hp and 420 hp, respectively. For 2019, their turbo flat-six engines are getting power bumps of about 30 hp. Additionally, the 911's Porsche Doppelkupplung (PDK) transmission is moving up in the world; it's upgrading from a 7-speed to an 8-speed PDK—like the one found in the Porsche Panamera.
One of Porsche's fastest models ever is the 918 Spyder, which, during its 2013-2015 production, was furnished with a 4.6L V8 engine and two electric motors that produced 887 hp. Porsche clearly understands the benefits of hybrid power in sports cars. Thus, the Porsche 911 992 may usher in a first-ever hybrid version. Although it won't be an all-electric model, a 992 hybrid could arrive sometime in 2020 with an electric boost function for greater performance.
Style & Features
Spy photos of the Porsche 911 992 show the same sleek lines and aerodynamic styling Honolulu drivers know and love—but with a couple small changes, particularly to the rear. Photos show a wide spoiler that spans the car's width, as well as a taillight strip positioned under the spoiler. Square and round exhaust tips can be seen on the rear bumper, adding a more aggressive look.
You can expect many of the same digital and connectivity advancements seen on redesigned Porsches in recent years. The Porsche 911 992 won't be an exception. Spy shots of the interior captured digital gauges and an analog tachometer. The center console will also be fitted with a large PCM display, giving drivers access to features like audio streaming, smartphone integration, navigation, and more.
Porsche is known for its myriad of customization options, as well as their belief that drivers should be able to pick and choose features and stylings. Aside from safety systems like a rearview camera or parking sensors, this philosophy usually extends to assistance systems. Adaptive cruise control, lane keeping assist, and other driver assists will likely be available add-ons for the new 911 Porsche.
Stay Current with 2019 Porsche 911 Updates from Porsche Hawaii!
Porsche Hawaii is your source for the latest news on the arrival of the 911 Porsche and its featured updates for all Kailua and Kapolei drivers. If you have questions or are shopping for a current Porsche 911 for sale, contact us or schedule a test drive online!